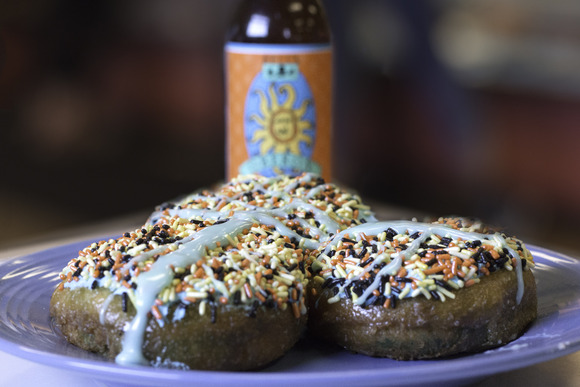 For this year's Oberon release, we're teaming up with our friends at Sweetwater's Donut Mill to present a special treat.
The Oberon-inspired donut is a tie-dyed glazed cake, with blue frosting, orange, yellow and black sprinkles with a blue drizzle. The donuts will be available on Monday, March 21 at Sweetwater's locations in Kalamazoo and Battle Creek. See a list here.
Sweetwater's is a family-owned business that started in Kalamazoo in 1983, the same year Larry Bell opened his homebrew supply shop. Its donuts have received numerous awards and for good reason - they are delicious.
There are several Oberon Day events across our distribution area. Check out our events page for more details.