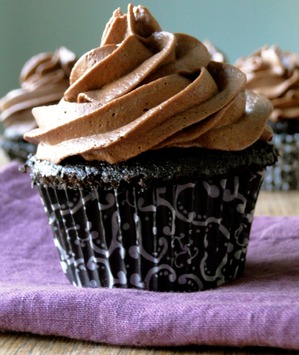 Looking for a special dessert to go with your beer?
Julie Frank of My Rustic Table posted this recipe for making chocolate cupcakes with our Porter.
Frank writes:
I used Bell's Porter beer in the batter instead of the hot water. Porter is dark and thick with flavors of malt, dark chocolate, and coffee. The addition of beer brings out chocolate's inner diva! Seriously chocolate.
Sounds delicious.
Here's a link to the recipe. Learn more about how our beers pair with different foods. We also have recipes on our Pinterest page.