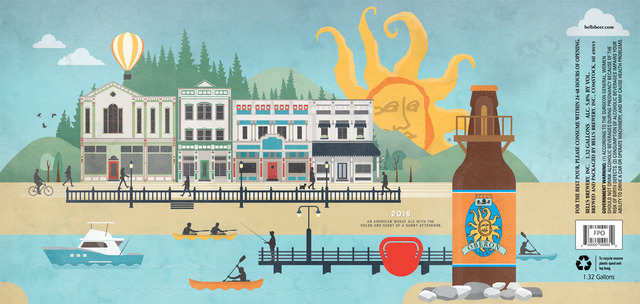 Here it is: this year's Oberon mini-keg design.
Oberon will return March 21 on draught, in bottles (6-packs and 12-packs) and in cans (16 oz. 4-packs and 12 oz. 12 packs). 
Look for the 5-liter cans around Memorial Day weekend. 
Keep an eye on our events calendar for Oberon release events near you.